Contact Us
for more information
Contact Form
Much better than a video, the best image you can have of a pony/horse is the one reflected by your own eyes. Do not hesitate to contact us to come and see in person the horse you are interested in.
You can also use our contact form to let us know about your search.
Join our Facebook page and/or subscribe to our newsletter: another good way to keep you informed of new horses for sale and our latest news.
Legal information
TVA : BE 0689 519 649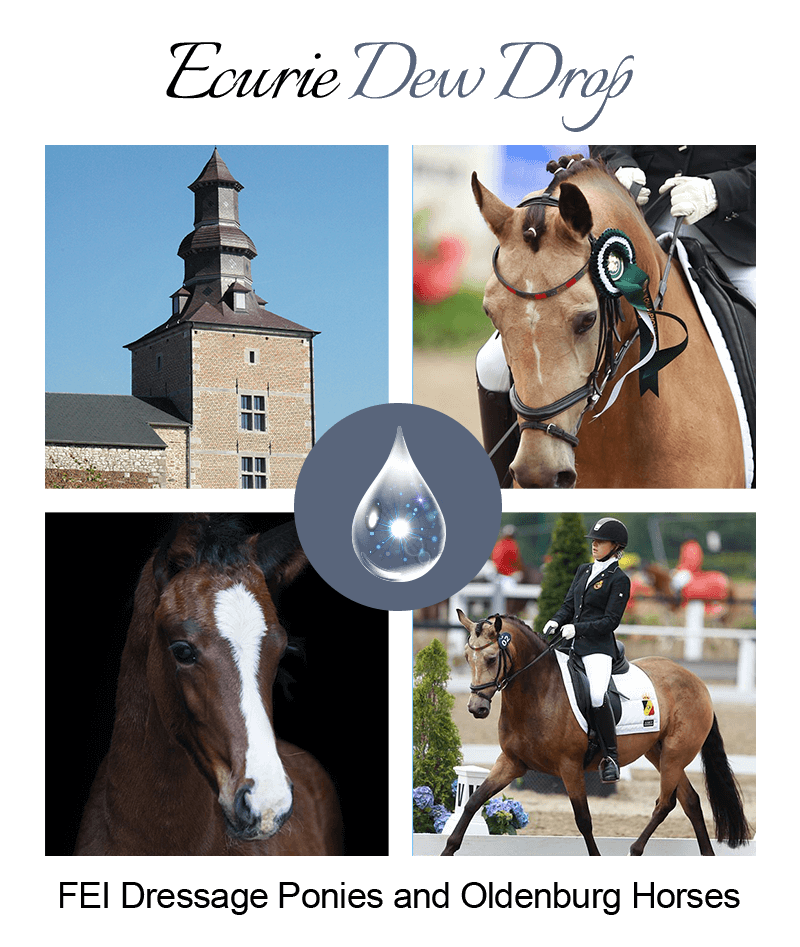 Dew Drop Stables
Rue Oscar Gubin, 22
5150 Floriffoux
Belgique
Tél. : +32 (0)479 95 21 24